Fall in Love with These Four 2014 Best Picture Nominees
Uncategorized
January 24, 2014
by William Boden
Her
The new Spike Jonze picture Her stars Joaquin Phoenix as Theodore Twombly (him) and Scarlett Johannson as her, or, more accurately, Johannson's voice as her, the artificially intelligent operating system of Theodore's computer with which (whom?) he falls head over earbud in love. Modern man's over-the-top obsession for technology and the lonely condition that idée fixe fosters are but two of Jonze's subject matters, and this director  has crafted the most singular motion picture in this list of 2014 Oscar nominees. Amy Adams co-stars as Amy (interesting), and though she appears here without the plunging necklines and 1974 perm she sported in American Hustle—a role for which she was nominated and deserves the Best Actress statuette—she provides the perfect foil for Phoenix's Twombly. My head spun when I walked out of the Pinellas Park theater and stared at a lobby full of people on their smart-phones, plugged into I-pods.  Jonze holds up a mirror to our 21st Century. He helps us know where we are and, sadly, where we are going. All that you may have read about this movie, including this, cannot encompass this film. Three words: Go see it. Four words: Movie of the year.
Gravity in 3-D
Seven years ago, Alfonso Cuaron dazzled movie lovers with Children of Men. His quiet masterpiece Gravity propels us into the world of space so effectively it can serve as a challenge to directors using 3-D and CGI technology: top this. I feel the impact of Cuaron's simple story months after watching it. Playing the astronaut and captain of the mission, George Clooney exits the film early, leaving us to watch the other star of the film, Sandra Bullock, as she battles machines, space debris, and herself to get back to Earth. Rarely has a movie captured the grace of being alive. Rarely has a movie reminded so many what it means to be human. Cuaron's work is a virtual lock for Best Director.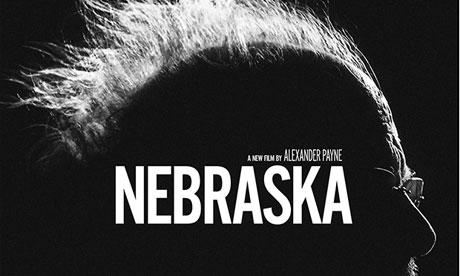 Nebraska
Alexander Payne last came to Oscar's big show with his 2011 film The Descendants, a must-see movie that was robbed of Best Picture by a foreign film (see my earlier Sandbox article). Payne's new movie returns to his beloved home-state of Nebraska with – what else – Nebraska. The film's monochromatic cinematography (movies just look better in black and white) suits the easy pace of this screenplay. Bruce Dern is Woody, a man looking to cash in on the kind of sweepstakes mass-mailed deception most have seen in their mailbox, and we watch as the people around him react to his delusion. Woody's son David is played by Will Forte, and as they travel together to Lincoln, Nebraska, David comes to know the father he never understood. If the Academy wants to honor an honest and austere film that depicts American life, they should look north to Nebraska.
Philomena
Philomena is the heart and soul choice of the nine films nominated for Best Picture. Judi Dench is perfectly cast as the eponymous character searching in both Ireland and the US for the son she was forced to give up in an Irish convent 50 years earlier. The qualifier 'based on a true story' was never more true as it is here, and Philomena, with the help of Martin Sixsmith, played by Steve Coogan, take us on a trans-Atlantic journey that reminds us that what we are most looking for can sometimes be found right in front of us. The facts of this story are truly stranger than any fiction, and as it progresses, the jaded journalist Sixsmith learns as much about life as Philomena does about her son. Philomena is about as feel-good a movie as feel-good can get.
This year's nine Best Picture nominees represent the richest field in recent Academy Award history. Go enjoy these four, and then watch the rest of the nominees: 12 Years a Slave, American Hustle, Captain Philips, Dallas Buyers Club, and The Wolf of Wall Street. How would you vote?