Tech Grumble – Second Annual Hour of Code at St. Petersburg College
SPC Programs & Events
November 4, 2015
By Stephen Levy
Everything has it's own event these days. Free Donut Day, International Chocolate Day and of course my favorite, Free Comic Book day. Whether it be a marketing ploy to give certain things a boost in sales or just an enthusiastic way to celebrate the little things in life, they all hold a certain significance with someone. My particular subject of interest is so awesome, it doesn't just get a day, it gets an entire WEEK. I'm talking about Computer Science Education Week, held from December 7th to December 13th.
So, what's the big deal about Computer Science? Everything, in short. You're on a website right now, which means technology is relevant to you at this very moment in time. From the little things, such as Skyping your family when you miss them, all the way up to the way our health care is managed, be it on an individual basis or on a much larger scale. Technology makes the world go round. Big surprise, we didn't just have the Internet fall out of the sky one day. A team of people at one point thought "Hey, what if we could use this word processor attached to a screen to connect with others and make a buck by shoving advertisements in their faces?" True story, a driving force in the birth of the Internet for the every day consumer was advertising space.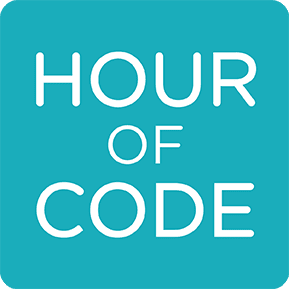 Computer science is such a benefit to global society, I think it deserves it's own month, but I'll settle for a week. Last year during Computer Science Education Week, the St. Petersburg College Innovation Lab hosted the very first Hour of Code Event for SPC. The attendees were taught very basic and friendly concepts of computer programming with a programming language that is surging in popularity, PYTHON. I had the honor of instructing the course and letting people learn about programming, which I think everyone needs a basic understanding of. We followed a pre-built course on how to create a chat bot named ELIZA and of course, what student function would be a legitimate student function without some pizza? This is just a brief summary of what it was like, my fellow writer for the Sandbox, Chris Demmons, actually covered the event in great detail, including but not limited to some semi-unflattering pictures of yours truly (Really, I'm not photogenic at all.)
This year, I'm in talks with Chad Mairn, Supervisor of the SPC iLab about holding two separate Hour of Code events, one at the SPC Seminole Campus and the other at the SPC Clearwater Campus. Though both events will feature the same content, the lesson plan is going to be entirely different from last year. This year's event will feature the Java programming language, which is one of the top-demanded professions in the world of software development at this time. Got an Android Phone? Boom, you're using Java without even knowing it. I jokingly tell my friends out of the tech loop that if your toaster had RAM, it would probably run Java.                                                                                                                                                                                                                                            https://hourofcode.com/
"Who is this for?" you may ask. Everyone from five years old to one-hundred and five years old who want to get a taste of Java (Java is tasty and robust, much like the java you drink with your breakfast, I promise) programming. If you're not new to programming, this is probably not for you, it'll be covering elementary subjects such as variable types and declarations, loops and things of that nature. However, if you're an enthusiast of computer science like myself, feel free to show up to let your flag fly!
Stay Tuned to the Sandbox for more news regarding this, as well as other awesome happenings at St. Pete College!
Header photo by hackNY.org (flickr creative commons license).